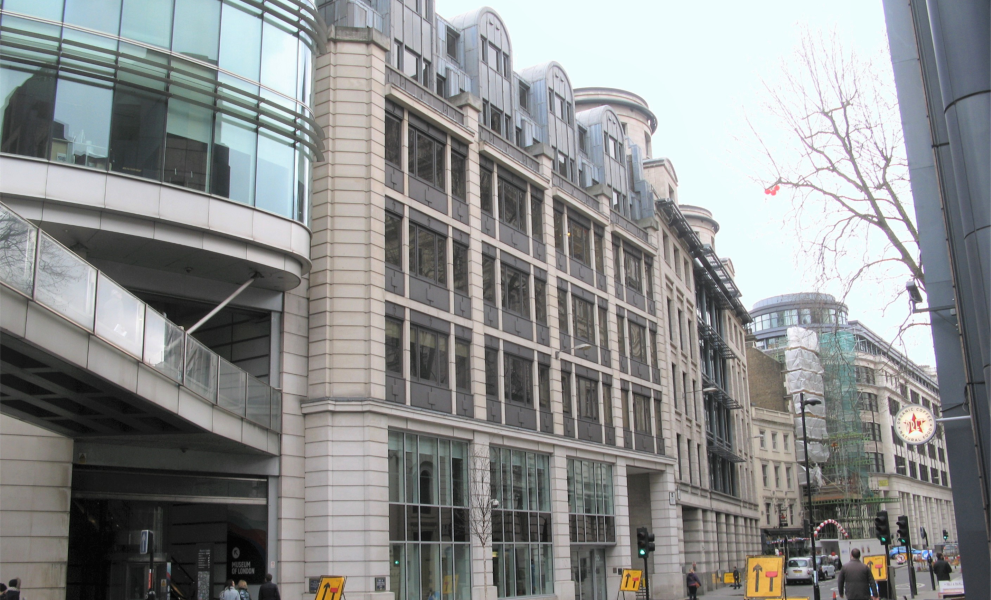 10 Aldersgate Street - Refurbishment
Location: City of London | LONDON
Timeline: November 2010 - September 2014
Project Value: £280k
Role of FCM: M&E design consultants for all service strip outs and replacements
Project Description: FCM carried out the design and management of the refurbishment of this 40,000 sq. ft. building, whilst maintaining the services in the top two floors for sitting tenants.
This involved the complete renewal of all services on the floors, including the VAV system, lighting, lighting controls, power, fire alarms, access control, ceilings and floors - with a view to increasing the efficiency of all systems and reducing the energy consumption in all areas.
This project also involved the replacement of all older plant such as boilers, chillers, water services, hot water services, the total BMS system and the renewal of all toilets throughout the building - ensuring a more efficient building overall. All remaining plant was fully refurbished including the air handling plant, new inverter drives and direct drive controls and valves throughout.
The reception area and basement area were also completely revamped, modernised and improved.