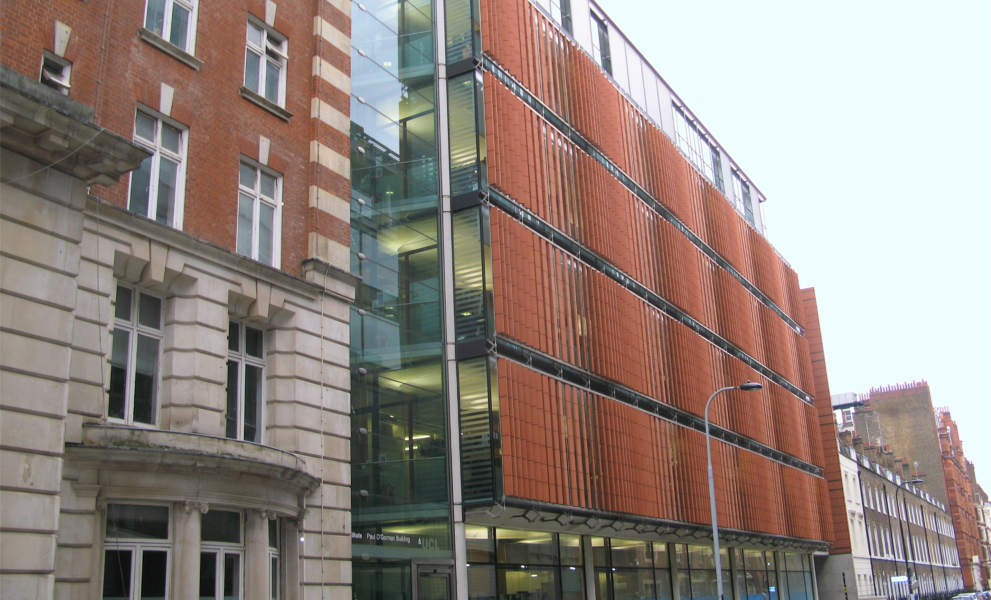 UCL Cancer Institute - Construction & Refurbishment
Location: Fitzrovia | LONDON
Timeline: February 2005 - May 2008
Project Value: £40M
Role of FCM: Fox Curtis Murray were appointed Clerks of Works to oversee this project, responsible for the strip out and refurbishment of the listed building, and the demolition and construction of the new, state of the art building.
Project Description: The UCL Cancer Institute, designed by Sir Nicholas Grimshaw and Partners, was opened in September 2007. The original building (known as the Rockefeller Building) was totally stripped out and remodelled, and the adjacent nurses' accommodation building was demolished to make way for the new-build UCL Cancer Institute. Externally the new building respects its setting on the edge of the Bloomsbury conservation area with a suspended screen of terracotta louvers.
This design links a Grade II listed building with the high specification new build institute. A glazed span connects the two, revealing the central circulation core and architectural focal point of a sculptural cantilevered staircase.