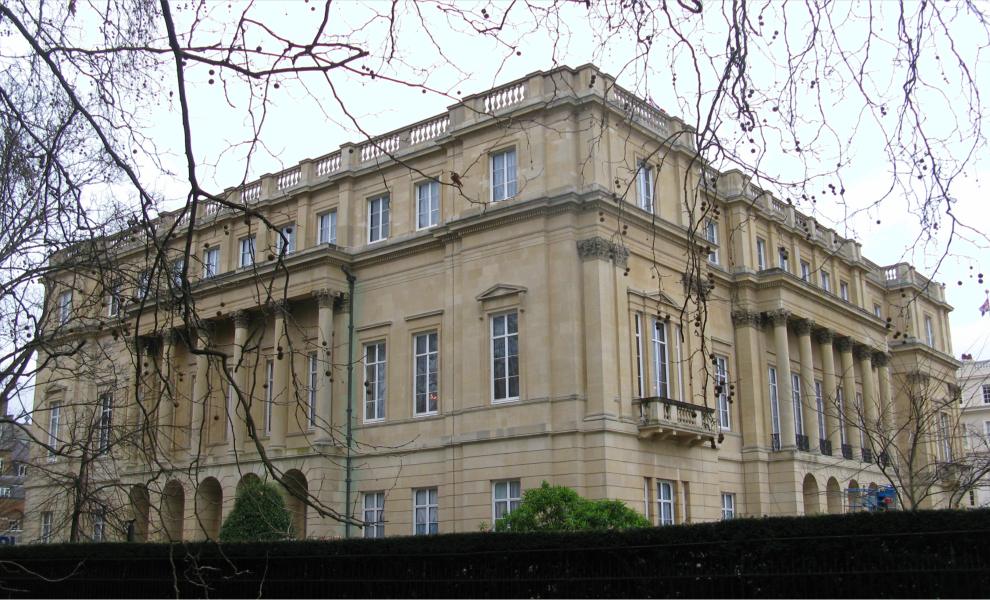 Lancaster House - Refurbishment
Location: St. James's | LONDON
Project Value: CONFIDENTIAL
Role of FCM: Initially appointed to provide Clerk of Works services, re-appointed as project managers and managing agents
Project Description: Formerly Stafford House, this Grade I listed historic building is just a stone's throw from Buckingham Palace. Its location on The Mall meant that Lancaster House was a hub of social and political life throughout the nineteenth century. Lancaster House is now used, inter alia, for government hospitality and international governmental conferences.
Lancaster House is regarded as one of the most valuable buildings within the Crown Estate.
FCM were appointed Clerks of Works for a "Summer Works" program. Within 6 months FCM were invited back to accept the appointment of managing agents for the building, to project manage a program of major refurbishment works.