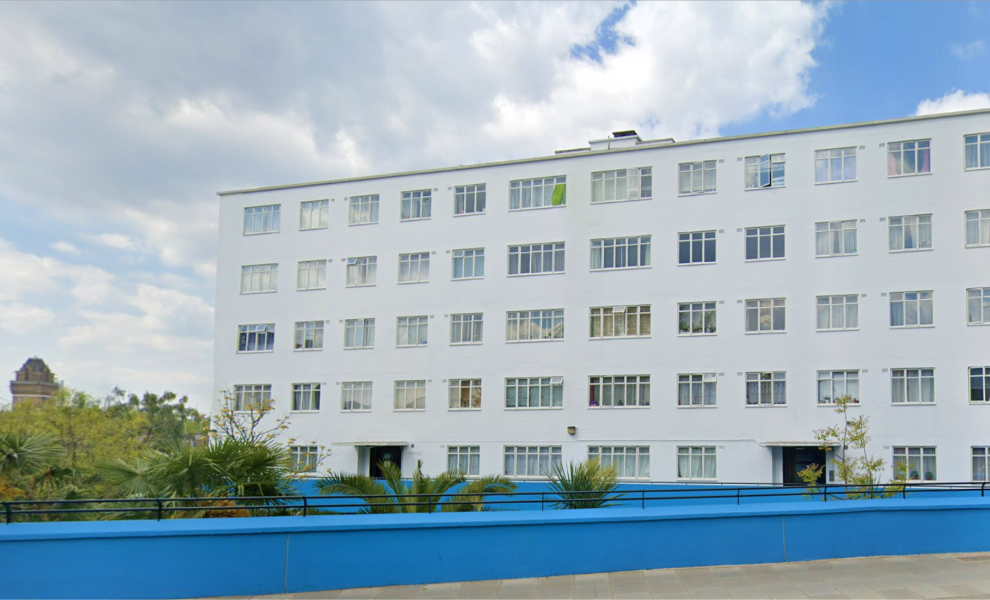 Kensal House - External Redecoration
Location: Kensington & Chelsea | LONDON
Client: Royal Borough of Kensington & Chelsea
Timeline: July 2018 - February 2019
Project Value: CONFIDENTIAL
Role of FCM: Provision of general building Clerks of Works services
Project Description: FCM oversaw a comprehensive cyclical programme of maintenance works for the Royal Borough of Kensington & Chelsea, including substantial repair works to the Grade II* listed Kensal House. External works included repairs to the roofs, an overhaul and repair of the metal windows, general concrete repairs, and redecoration of the externals to restore the development to its striking original colour-scheme. The programme also included the decoration of internal common areas.
Built in 1936-1938, Kensal House is a development providing housing plus a day nursery, consisting of two neat linked 5-6 storey blocks of flats, the west one a gently curved L-shape. Together they form 2 courtyards containing a car park and a garden overlooked by 2 types of balcony, alternating with 2 bays of regular fenestration.
The construction is reinforced concrete with a stucco facade, flat-roofs with parapets, and glazed wooden doors.