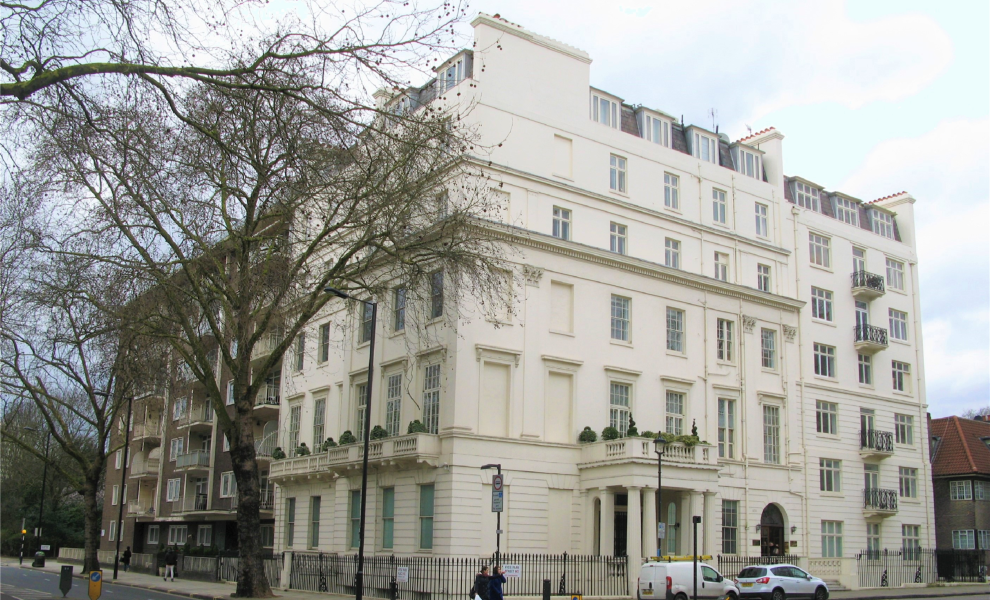 1 Hyde Park Street - Refurbishment
Location: Bayswater | LONDON
Client: Residential Management Group Ltd.
Timeline: November 2016 - August 2018
Project Value: £2M
Role of FCM: Project management, Clerks of Works services, M&E and structural engineering consultants.
Project Description: Major works to refurbish and upgrade a Grade II listed residential building overlooking Hyde Park, which provides accommodation in the form of 13 apartments. The building had suffered from a lack of care and maintenance for approximately 50 years. It was the wish of the new owners to restore the building to its original glory. The works involved the removal of large water storage tanks on the roof to be replaced with a modern day pumped system, and the removal of the lift motor room on the roof. The roof structure was repaired or replaced as required and all apartments were fitted with new water supplies with the appropriate adaptation to the current M&E installation.
There was a complete refurbishment to the exterior of the building including window repair and replacement.
The main feature was the upgrade of the common areas, including a glass lift to each floor, marble floors to the entrance hall, impressive chandelier lighting and new front entrance doors.