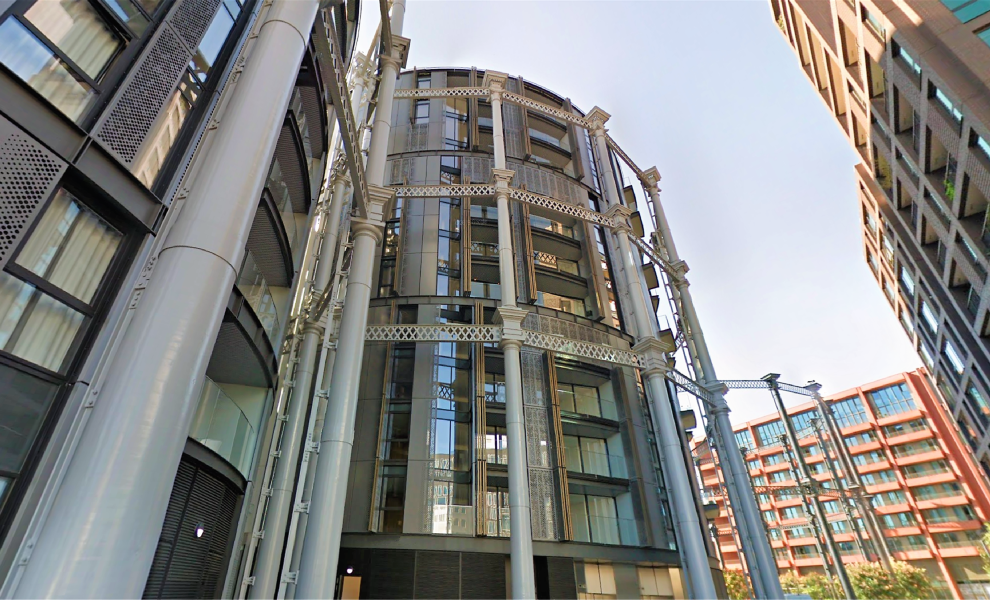 Gasholders - Construction
Location: Kings Cross | LONDON
Client: Argent
Timeline: 2018
Project Value: Confidential, part of a £3Bn wider development
Role of FCM: Inspection and recording of incomplete and defective works
Project Description: A residential development of 145 apartments, the only ones in the world to be built within a trio of 150 year old Grade II listed gasholder frames. The development involved three circular residential blocks situated within the three interlocking gasholder frames.
The 19th century ironwork frames were dismantled, restored and reassembled within the development; an innovative re-use of old industrial structures. The blocks were constructed within the constraints of the original structure whilst creating open, well day-lit internal and balcony spaces.
However, the radial geometry presented a number of unique structural and design challenges for the new apartment buildings built within. The gasholder frames also prevented traditional methods of installation due to restricted access - the exterior was installed whilst the gasholders were rebuilt and prefabricated balconies were then hoisted into place.